SSD Tweaker Free Edition for Windows
Optimize and Restore Performance of youe SSD in Windows XP, Vista,7 and 8.
The SSD Tweaker has a massive distribution around the world for its simple yet powerful features and interface. It has been reviewed and reccommended by many PC mangazines and Tech Websites. Try the SSD Tweaker today and get the most from your powerful SSD.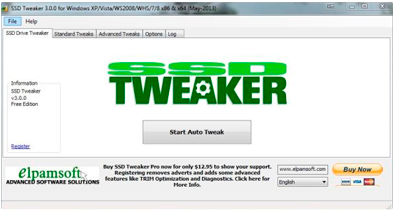 More Info